The Montessori Director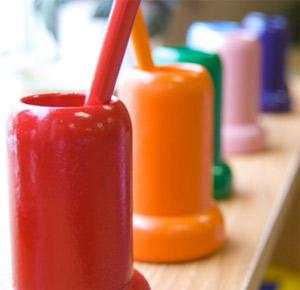 The Montessori Director of the Greece Montessori School in Rochester, NY is a specially qualified person having intense training in observation of children and use of the Montessori teaching materials. Through his or her skilled observation of the child's sensitive stages of development, he or she guides the child and anticipates his or her needs. His/her task is to protect the child's right to work without intervening unnecessarily. The Director establishes a mutual regard between him/herself and the child.
Rosa Piccirillo

Executive Director
Rosa Piccirillo is the Executive Director of GMS.   She has been with the school since 1990, as a parent, and has served as an Executive Board Member.  Rosa worked for Preferred Care in the Medical Department. She also worked for Gannett Co. in the Treasury Department.
Rosa continues to believe that Montessori introduces children to the joy of learning, providing a framework in which intellectual and social discipline work together. Children learn to observe, think, judge and pursue individual interests at their own speed while acquiring a solid academic foundation.
---
Kim Robinson

Directress of Primary Class (3 - 6 year olds)
I have been at Greece Montessori School the past eleven years. Prior to starting at Greece Montessori, I was an assistant for 2 years in California. I then took the AMS Montessori training at the University of California, Irvine and worked as a directress in a Montessori class in Rancho Palos Verdes, California for 3 years.
I have a B.A. in Business Communications from the University at Albany and I also received my AMI teaching certificate from Nazareth College.
I am married with two children, who started in our toddler community. My daughter just graduated from the primary class and is headed to first grade! My son is starting his second year in a primary class. I am a firm believer in the Montessori philosophy. It is amazing for me to see the potential of children, when they are in an environment that allows them to be independent, grow,and learn at their own pace. Through this, they gain a great deal of self- confidence and discover the joy of learning!
---
Cheryl Goodwine

Directress of Toddler Community
Mrs. Goodwine earned her AMI certificate in May 2007 from the Montessori Training Center of Denver. She has been involved in the Greece Montessori Community since 2001 as a parent, board member and classroom assistant.
She is passionate about the Montessori philosophy and is dedicated to helping the child cultivate independence and a desire to learn. She takes pride in honoring the child's plea of, "help me to do it myself!"
---